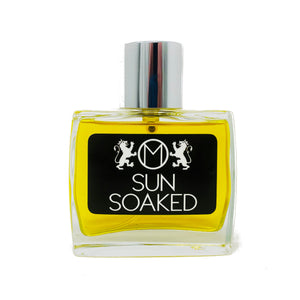 I have always loved the phrase, sun soaked. The idea that something was so saturated with sunshine that it would overflow. On a sun-soaked day, the air always is thick with scent, the solar energy causing a vibrant, radiant feeling.
In this season of renewed hope, I created something that feels drenched in sunshine, optimism and brightness, but while still retaining the same fullness and complexity that is the hallmark of Maher Olfactive. Bright and fresh, yet deep and complex. It is focused on neroli, but it is supported underneath by elements woven together to form one unified tale to tell with many facets to explore. 
Notes: Neroli, narcissus, orange bigarade, black currant bud, chamomile, Texas cedar, amber
I am unable to legally ship this product internationally.
I have discovery sets available, but for individual samples, visit American Perfumer.