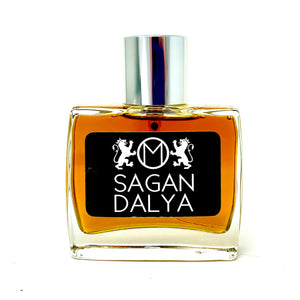 When I first smelled Siberian rhododendron, also called sagan dalya, I was immediately creatively energized and inspired. This flower is an evergreen shrub, with pine and hespiridic notes that shimmered on top of a silken floral undertone. Immediately, I could tell that this rare essential oil would be a perfect companion for tagete marigold absolute, with its fruity and spicy floral qualities. This led naturally into the mid notes of tobacco absolute and immortelle absolute, both of which enhance the spice while anchoring it with their rich, honeyed qualities. Finally, it all sits upon a base of Spanish labdanum, both an absolute, which provides more of the resinous quality most associated with labdanum, and an essential oil to give it a character that has a hint of sweetness that pulls the entire composition together. 

Notes: Siberian rhododendron, tagete marigold, tobacco, honey, immortelle and labdanum  
I am unable to legally ship this product internationally.